Svako malo izađe neki novi program koji omogućuje zaradu na internetu na najlakši način, bez ikakvog rada i ulaganja. Danas sam odlučio pisati o jednom takvom programu, a riječ je o HoneyGain programu.
HoneyGain je program gdje doslovno ništa ne radite, a opet ostvarujete neku zaradu bez rada.
HoneyGain je aplikacija koju možete instalirati na svoje računalo (Windows ili Mac), te na Android uređaje, i ona koristi vaš internet kako bi obavljala razne zadatke za svoje klijente.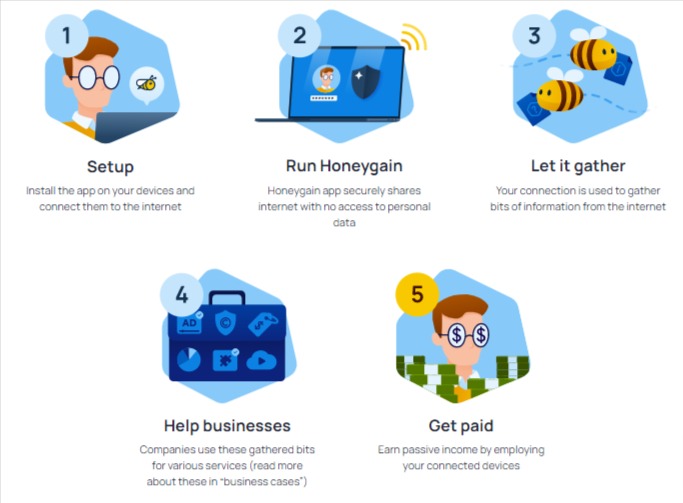 Za iskorišteni internet, ostvarujete zaradu.
Ono što je dobro je to da ne koristi resurse vašeg računala ili mobitela, već samo koriste internet.
Koliko Možete Zaraditi?
Zarada se gleda kroz to koliko su oni koristili vaš internet, a ne koliko ste vi surfali po internetu.
Moram to naglasiti jer su prije neke aplikacije funkcionirale na način da što vi više surfate, više i zarađujete, no sa ovom aplikacijom to nije tako.
Trenutna zarada za dijeljenje interneta je $1 = 1GB prometa koji oni potroše preko vaših uređaja, tj. vašeg interneta.
Uz to, također imaju i content delivery servis, za koji dobijete $0.06 za svakih sat vremena dok vam je servis uključen.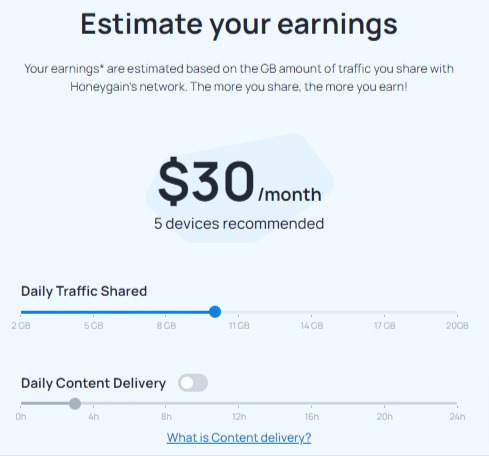 Kako Funkcionira Isplata?
Isplatu možete izvršiti jednom kada zaradite $20. To je minimum koji je potreban da isplatite zarađena sredstva.
Isplatu možete izvršiti na:
Važno je da imate NEOGRANIČEN – FLAT internet, kako vas račun za internet ne bi koštao više nego što ste zaradili.
Ukoliko želite korisiti ovu aplikaciju na Računaru ili mobitelu možete je preuzeti preko ovog linka https://bit.ly/3ublY60